When: April 27, 2023, 12:00 pm – 1:00 pm
Where: Webinar
In this webinar, Donnan Stoicovy and Peter Buck will provide ways for schools to model democratic processes and civic engagement toward sustainability goals. They will share examples of student-led projects, pathways to becoming a Green Ribbon School, and ways to incorporate democratic deliberation and Oxford-style debates about climate change to combine STEM learning with civic skills and attitudes.
Penn State faculty and staff working in the K-12 space and educators from across the Commonwealth are encouraged to attend.
Goal Alignment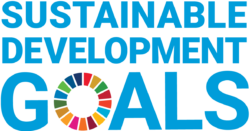 This Education for the Future event aligns with the following United Nations Sustainable Development Goals (UN SDGs):
Goal 4: Quality Education
Goal 7: Affordable and Clean Energy
Goal 11: Sustainable Cities and Communities
Goal 13: Climate Action
Goal 14: Life below Water
Goal 15: Life on Land
Goal 16: Peace, Justice and Strong Institutions
Panelists
Peter Buck — Co-Director, Local Climate Action Program; Academic Programs Manager, Penn State Sustainability Institute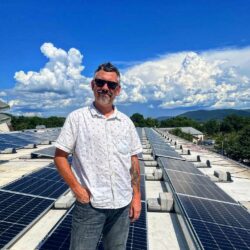 Dr. Peter Buck is a sustainability and climate change professional, public servant, and educator. He co-directs the Local Climate Action Program and manages academic programs at Penn State's Sustainability Institute (SI). Buck has communicated widely on sustainability, education, leadership, and democracy on the TEDx stage; in The Washington Post, The Journal of Environmental Studies and Sciences, Clinics of North America, and the anchor chapter in Routledge's Teaching Climate Change in the United States with Dr. Michael E. Mann and Brandi Robinson; and as lead author on "Higher Education for Sustainability: Cooperation: The Pennsylvania Environmental Resource Consortium," which won Best Chapter Award at the World Symposium on Sustainable Development in 2022. Buck commits himself to leadership and service, serving as an elected official in municipal and school district government, in appointed service for climate planning at the local and state level, and in educational and conservation NGO's. He lives in State College with his son Sacha and his fiancé Hilary. He enjoys competitive single speed mountain biking, playing the electric guitar, writing fiction, and exploring Pennsylvania's forests, fields, and streams.
Donnan Stoicovy — Director, ClearWater Conservancy; Chair, Millbrook Marsh Advisory Committee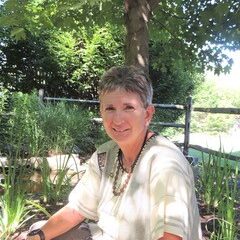 Donnan Stoicovy is a retired educator with 45 years of experience in both public and independent schools as a teacher, a principal, and a head of school. Her passions are environmental education, sustainability and climate action, natural history, social studies, music, and democracy. She recently completed the requirements to become a Pennsylvania Master Naturalist. She is also on the Clearwater Conservancy Board and is chair of Millbrook Marsh's Advisory Committee as ClearWater's representative. She is the chair of the Advisory Council for Environmental Education where she was appointed by PA Department of Conservation and Natural Resources (DCNR) Secretary Cindy Adams Dunn to represent ClearWater Conservancy and Millbrook Marsh. She represents Halfmoon Township on the Climate Action and Sustainability Committee. She continues to work with the Kettering Foundation on K-12 civic engagement and serves as the chair of the Project Learning Tree's steering committee. She enjoys working with the Colerain Center and looks forward to that nonprofit's continued success and a growing impact in the local community as the Colerain Center for Education, Preservation and the Arts.
Registration
Online registration is closed.