The third Education for the Future webinar took place on March 14, 2023, and featured the topic "Mindfulness and Social Emotional Learning in K-12." Below, you can watch the recording or learn more about the event. 
Recorded Webinar 
Date Recorded: March 14, 2023
Duration: 54 minutes
Event Recap
The event covered three main topic areas, including:
Status of children's mental health
Definition and overview of SEL and mindfulness research
How can SEL and mindfulness nurture students' resilience?
Resources
Below is a list of resources shared during the webinar.
Goal Alignment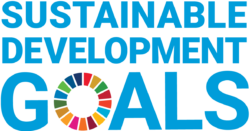 This Education for the Future event aligned with the following United Nations Sustainable Development Goals (UN SDGs):
Goal 3: Good Health and Well-Being
Goal 4: Quality Education
Contact the Presenters
Panelists
Deb Schussler, Professor of Education, Penn State
Email: dls93@psu.edu
Karen Krisch, Principal, Marion-Walker Elementary School, Bellefonte Area School District
Email: kkrisch@basd.net
K-12 Engagement Network Team
Amanda Smith, Director, K-12 Engagement, Penn State Outreach
Email: ajs398@psu.edu
Sarah Naylor, Assistant Director, Penn State Outreach Marketing
Email: san53@psu.edu