On February 15, the K-12 Engagement Network hosted its second Education for the Future webinar, "Banned Books, Critical Literacy, and the Power of Speech." The event was well attended by K-12 educators, public librarians, and Penn State faculty and staff.
Recorded Webinar 
Date Recorded: February 15, 2023
Duration: 55 minutes
Event Recap
Book Banning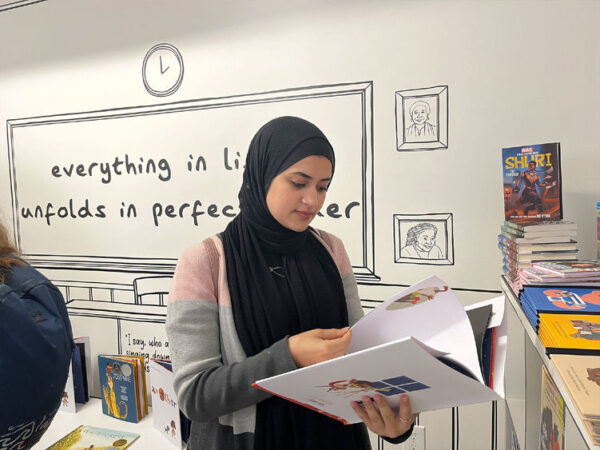 Russ Hall presented an overview of the current state of book banning in Pennsylvania:
Current wave of book banning is organized
Book banning is framed as a "parental rights" issue but is ideologically driven to exclude books written by and about people of color and members of the LGBTQ+ community
Pennsylvania is the state with the 3rd highest number of books banned, after Texas and Florida

457 books banned in 11 districts

Has a chilling effect on free speech
Critical Literacy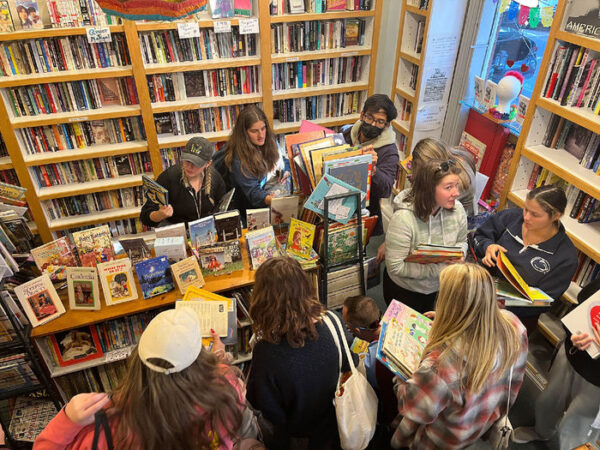 Teri Dodaro shared a definition of critical literacy. Critical literacy involves questioning and challenging a text that has been read or viewed, in order to determine the author's or creator's values, beliefs, biases, and attitudes. Additional points about critical literacy include:
Critical literacy practices can contribute to change and the development of political awareness.
Students who engage in critical literacy from a young age are likely to be better able to contribute to a more equitable and socially just world.
Students are better able to make informed decisions regarding issues of power and control.
Students learn to question and feel confident in doing so.
Students will be able to "Think Beyond the Text." They will be able to critique, analyze, infer, synthesize, and make connections to the text.
Critical literacy involves understanding the sociopolitical systems in which we live and should consider the relationship between language and power.
Seed Grant Project: Abington Education Majors in Philly Bookstores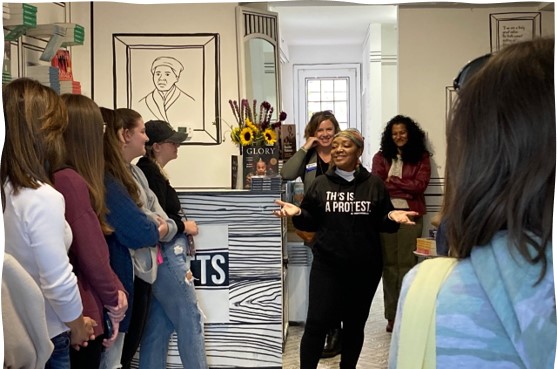 In fall 2022, librarians and education faculty members at Penn State Abington piloted a project through a seed grant with the Penn State Center in Philadelphia that supported a group of elementary and early childhood education majors. The project allowed the students to take a field trip to independent Philadelphia bookstores that focus their collections around historically marginalized populations. The objective of the trip was to engage these future educators in conversations with the bookstore owners and prepare them to become advocates for the freedom to seek and read books that represent diverse perspectives.
Student responses to the project:
"I was so happy to find so many diverse books with representation for children of many different cultures and families. I want my students to be able to see themselves in literature."
"This time allowed me to really expand my classroom library prior to being in the classroom and making sure that I was able to buy strong material for my future students."
"It was really great to see small stores with books and [to reflect on] why they might have them."
Resources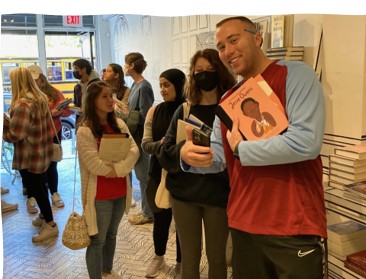 Throughout the event, many resources were shared verbally and via the chat feature. Below is a comprehensive list of all resources shared during the webinar. 
Goal Alignment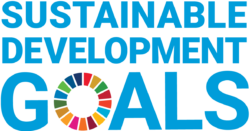 This Education for the Future event aligned with the following United Nations Sustainable Development Goals (UN SDGs):
Goal 4: Quality Education
Goal 10: Reduced Inequalities
Contact the Presenters
Book Recommendation List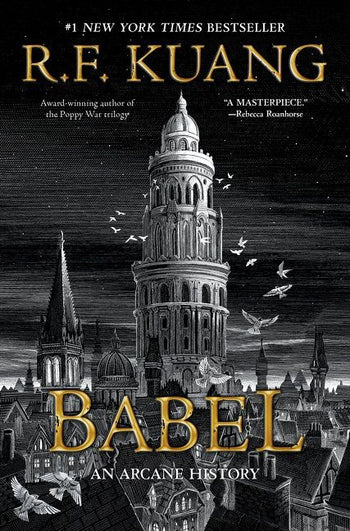 At the opening of the webinar, we asked panelists and participants what books they are currently reading, or recently finished, and would recommend to others. Here are the responses:
Babel: An Arcane History of the Oxford Translators' Revolution by R. F. Kuang (recommended by 3 attendees)
The World We Make: A Novel by N.K. Jemisin (recommended by 2 attendees)
Demon Copperhead by Barbara Kingsolver (recommended by 2 attendees)
All My Rage by Sabaa Tahir (recommended by 2 attendees)
Think Like a Monk by Jay Shetty
Homegoing by Yaa Gyasi
The Dog Owner's Manual: Operating Instructions, Troubleshooting Tips, and Advice on Lifetime Maintenance by David Brunner and Sam Stall
A Snake Falls to Earth by Darcie Little Badger
The Depths by Nicole Lesperance
Each Kindness by Jacqueline Woodson
The Power of Habit: Why We Do What We Do in Life and Business by Charles Duhigg
Finding Me: A Memoir by Viola Davis
The Satanic Verses by Salman Rushdie
The Last Cuentista by Donna Barba Higuera
Long Division by Kiese Laymon
A Woman is No Man: A Novel by Etaf Rum
Parable of the Talents by Octavia Butler
Tomorrow and Tomorrow and Tomorrow by Gabrielle Kevin
Choosing Brave: How Mamie Till-Mobley and Emmett Till Sparked the Civil Rights Movement by Angela Joy
The Last Mapmaker by Christina Soontornvat
When You Wonder, You're Learning: Mister Rogers' Enduring Lessons for Raising Creative, Curious, Caring Kids by Gregg Behr and Ryan Rydzewski
She's Not There: A Life in Two Genders by Jennifer Finney Boylan
Bathe The Cat by Alice McGinty
Bad Gays: A Homosexual History by Huw Lemmey and Ben Miller
Freewater by Amina Luqman-Dawson